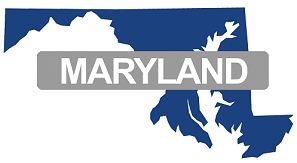 In of March 2014 the Autism Mandate became active in Maryland. This mandate requires certain insurance companies to cover ABA services. Here is a direct link to the law. In addition, as of January 2016, BCBAs providing services in Maryland must now hold a Maryland licence to do so (LBA).
IS MY PLAN COVERED ?
To find out if your health insurance plan is covered by the change in Maryland law you must first know what kind of plan you have. Many people are unsure what kind of health insurance plan they have. Pathfinders for Autism have put together a helpful set of questions to help you figure this out here. Autism Speaks suggests some other resources you may need to determine your plan type in their "before you begin" section here.
Once you have this information refer to the table below.
Plans Covered by new law

Plans Not Covered by new law

Individual Plans purchased in Maryland

Fully Funded Plans purchased in Maryland

Plans purchased on the Maryland Health Benefits Exchange (ACA/Obamacare)

The MD State Employee Health Plan

currently complies with the Habilitative Service Mandate, however it will not adopt the ABA regulation (effective March 2014) until their plans renew on January 1, 2015

Federal Employee Health Plans

Medicaid

Military Health Plans (seeTRICARE coverage below)

Employer Self-funded (Self Insured) Plans
Pathfinders for Autism has run a series of information sessions for families to help them to navigate the health insurance law in Maryland and what it means for them. Click here to see if there are any upcoming sessions on this topic.
YES, MY PLAN IS COVERED
If you have determined that your plan is covered, armed with a copy of the law (see link at the top of the page) call your insurance company to verify that you have ABA benefits. If you are still being denied coverage here is where to go to file an appeal. Also, here is a link to a great resource from Autism Speaks to work with your self-funded insurance company to add the ABA benefit
FIRST STEPS
#1 Determine which kind of health care plan you have
#2 Verify with your plan that you have ABA benefits
#3 Find out if your plan requires pre-authorization for ABA
SOME PLAN SPECIFICS
Medicaid
As of January 1st 2017 ABA is now a covered benefit through Maryland Medicaid. The benefits is being administered by Beacon Health. Providers must be registered with the state and participating with Beacon Health in order for families to access the benefit. You can learn more about the benefit here. This is a very new development and we are not yet a participating provider with Beacon Health.
TRICARE
If the sponsor of your child's health insurance is in the military (active duty, retired, or civlian) there is insurance coverage for ABA services for children with a diagnosis of an Autism Spectrum Disorder when pre-authorized and requested by their physician. Click here for the most up-to-date explanation of the ABA benefits offered by TRICARE. Little Red Car ABA Services is an in-network provider for the TRICARE North Network.
AETNA
Little Red Car ABA Services LLC is an in-network provider for Aetna's Behavioral Health Network.If you have Aetna behavioral health, call to ask if you have ABA benefits on policy. All Aetna ABA services must be pre-authorized by Care Management. Once you have verified that you have ABA benefits the number for request pre-authorization for ABA is 1-888-632-3862 . Click here for information about Aetna's coverage of ABA.
Affordable Care Act (Obama Care)
If your state has passed an Autism Insurance mandate and you purchase your plan through your state health care exchange (sometimes called marketplace) then you likely have an ABA benefit on your plan. Maryland plans seem to be covered. This rule does not seem to apply to plans purchased in all states. Click here for an overview of the situation nationally.
Carefirst BCBS
Little Red Car ABA Services is an in-network provider for Carefirst BCBS of Maryland. All ABA services require prior authorization through Magellan. Call to ask if you have ABA benefits on your policy. You can learn more about the authorization process here.
Federal Employee Insurance
Starting in January 2017 all Federal Employee Health Plans are required to cover ABA. Click here to learn more before reviewing your plan's coverage.
Kaiser Permanente
Little Red Car ABA Services is an in-network provider for Kaiser Permanente MidWestern States. A referral from a physician and prior authorization is required before ABA services can be rendered. Call the to ask if you have ABA benefits on your policy.
Out of State Insurance
If your company is headquartered in another state and that state has an Autism Mandate, depending on whether that mandate applies to the type of insurance your company provides, you may have coverage for ABA. Click here for a list of states that have passed Autism Insurance mandates and an overview of what is covered. There is quite a high chance in this instance though that your plan is a self-funded plan.
Self Insured Companies
An increasing numbers of self-insured companies are chosing to cover ABA.According to a list publised in the APBA newsletter in February 2009, the following self-insured companies provide coverage in their health insurance for ABA services in Maryland.
Johns Hopkins Healthcare
In Michigan, according to a list published by Autism Speaks in 2014, the following Michigan-based, self-insured companies provide coverage.
Chrysler

DTE Energy

E.Michigan University

General Motors

University of Michigan
A more complete list of companies providing Autism benefits through their self-funded plans is available here from Autism Speaks.
We cannot guarentee that these lists are accurate or that all employee poilcies include coverage. Remember, Autism Speaks provides an excellent tool for you to use to advocate for your companies self-funded plan to add an Autism benefit.
Other funding options for families in Maryland
Autism Waiver Program
The Maryland State Autism Waiver is a state and federally funded program that provides instructional services for children with autism spectrum disorder in their homes and community. Because it is a medicaid waiver program the financial standing of the family is not part of the eligibility consideration.
Click here for the information direct from the Maryland State Department of Education.
According to a report prepared by MSDE in December 2012, as of October 2012 there were 876 families in Maryland accessing Autism Waiver services and a total of 3874 children on the registry/waiting list. This year the number of slots on the Autism Waiver will increase to a total of 1100. The waiting list for services once a child is on the registry is typically in excess of 6 years. If your child is not yet on the registry we advise getting them on it as soon as possible. The following information about how to register was taken from the linked article in the examiner.
You can register your child on the Maryland autism waiver registry by calling the Waiver's Services Registry Help Line at 1-866-417-3480 (Toll Free). Also, please keep in mind that once your child is on the registry list it is your responsibility to notify the registry of ANY address changes. If you move you can write to the following address below if you need to make any changes.
Waiver Services Registry
12051 Indian Creek Ct
Beltsville, MD 20705-1260
LISS Funds
In May 2014 important changes were made to the LISS program. Click here to learn how the changes will affect you.
Children with a disability are eligible for up to $2000 a year in LISS funds on a lottery basis during 2 application periods a year. Note that competition is so intense for these funds that all funds for the 2013-2014 school year ran out on the first day applications were allowed.
Click here for a link to the DDA list of agencies dispatching LISS funds
Click here for updates on the availability of funds
Carve Out Funds
These are funds available from the big DDA providers (see above link). These are smaller pockets of money that should be accessed before LISS funds. At present we do not have specific information about these funds.
Grants
We have listed the grants that we know about. There may be many more that we do not know about.These grants tend to run out very quickly and be difficult to get but are well worth pursuing anyway!
Rise for Autism ****Applications are due by Aug 31st
United Healthcare Children's Foundation Grants
National Autism Association Helping Hand Grant
Flexible Spending Accounts
If you have a letter of medical necessity from your doctor families have found that flexible spending accounts will cover ABA services. You may find that only the services provided through a company are covered.