What are Play Workshops?

Our Play Workshops are inclusive playgroups designed for children with Autism Spectrum Disorders who need help making friends and interacting successfully with other children. Each Play Workshop series last 6-10 weeks and offers your child customized social skills instruction in planned social contexts with neuro‐typical peer buddy volunteers. Activities in our Play Workshops emphasize group participation, including team building and co‐operative games. We use peer-mediated instruction to build stronger relationships between the children with Autism and their peer buddies. Before we begin each Play Workshop series we spend a week conducting assessments and providing training. We run sessions in spring, summer and fall.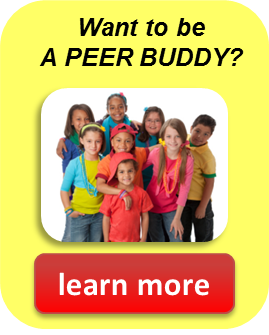 How to sign up for Play Workshops
Request and complete an intake packet which includes an assessment questionnaire and provide us with a copy of your child's IEP and any other reports. Together this will help us get to know your child's social skills and needs.
Before we begin
During
We pair your child with one or more peer buddies and coach the peer buddies in strategies to engage and support your child during our planned team activities


We post video samples of games we will be playing to our website for you to review with your child before the session


We provide you with a weekly short homework task to help your child prepare for the next session


We collect session by session data on your child's social engagement and progress on his/her individualized goals


Ask us about our add-on Play Workshop priming service to help your child be even better prepared for Play Workshop sessions each week.
After
You receive a Play Workshop exit report summarizing your child's social skill development during the series of sessions


Ask about our new add-on Play Date training, planning, and support packages to help your child generalize the skills they have learned and capitalize on the social connections they have made

Click here for details about upcoming Play Workshops!